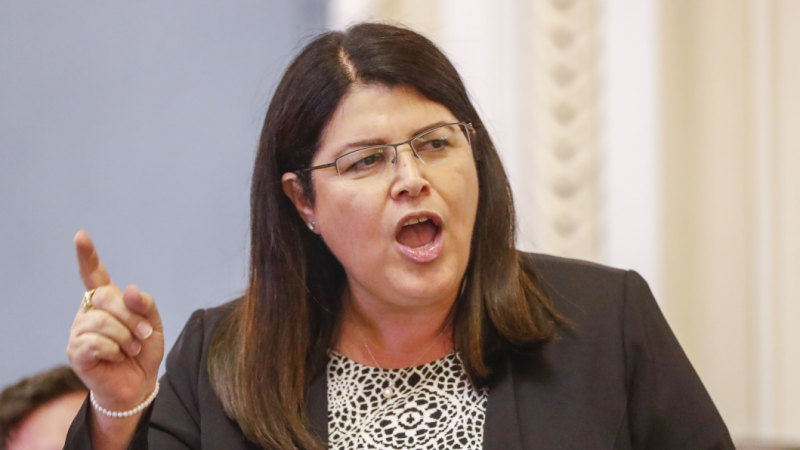 Ms Grace said a 3.5 per cent increase was consistent with the Commission's 2018 increase.
«It's a sensible, affordable and equitable increase amid growing community concern about the disproportionate rise in CEO wages and bonuses,» she said.
Australia's minimum wage is $18.93 per hour, or $37,398 each year.
A 3.5 per cent increase would lift the current minimum wage from $719.20 a week to $744.40 a week, or $19.59 an hour.
The Queensland government's submission argued demand for state services, such as social housing, may rise if households' purchasing power was reduced by low wage growth, which could hurt the government's fiscal position.
The government said there was little or no evidence to suggest moderate increases in minimum and award wages had any significant «dis-employment» effects.
Loading
The submission also said women workers were more likely to be reliant on the national minimum wage and award rates of pay, and people on minimum rates were more likely to be low-paid.
«On this basis, it is argued that raising the NMW [national minimum wage] and modern award minimum wages will promote gender pay equity,» it reads.
Industry associations have advocated for a 1.8 per cent increase in the minimum wage, arguing small to medium businesses were facing a challenging economy.
Chamber of Commerce and Industry Queensland head of industry Dan Petrie said the small business sector employed the bulk of workers in the state and there was little scope left for operators to absorb further costs.
«The majority of small business owners will again tighten spending if a third consecutive 3 per cent-plus wage increase is passed into law, exacerbating the already high level of cost pressure many organisations are currently experiencing,» he said.
«Aged care providers, disability groups and small businesses are at the forefront of the local economy and are already operating on thin margins.»
But the Australian Council of Trade Unions has argued a 10.7 per cent increase – or $72.80 per week – would be necessary this year to guarantee no full-time Australian worker lived below the poverty line.
The ACTU said the Commission should close the gap over the next two years, starting with a $43 per week increase, or 6 per cent, this year, and an additional 5.5 per cent in 2020.
The Fair Work Commission is expected to hand down its annual wage review in June.
Felicity Caldwell is state political reporter at the Brisbane Times