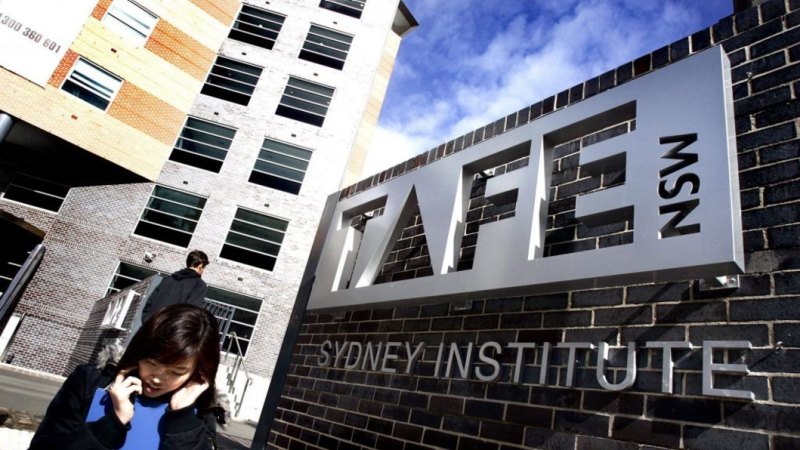 ACCI said the sector should be governed by a national body and that a national approach to funding and policy be gradually put in place "to improve consistency and skills outcomes, and minimise inefficiency and duplication between the activities of the federal, state and territory governments".
Loading
The business group said it was «deeply concerning» that funding for vocational education was inadequate and had been cut while funding for schools and universities had increased.
ACPET, which represents independent education providers, said all post-school education should fall under a national tertiary system.
AI Group joined ACPET in calling for the sector to be brought under a comprehensive tertiary education umbrella that would include universities, an idea backed by university groups.
TAFE Directors Australia, the body representing public providers, did not make a submission to the review but has previously backed a federal takeover as a more «coherent, workable and simplified funding model».
In 2015, the Abbott government took a proposal for a full federal takeover of vocational education and training to a Council of Australian Governments meeting. Despite support from business groups and some states, the effort faced hostility from the Victorian Labor government and was abandoned.
The change was also unsuccessfully pursued by the Keating government in the 1990s, with Queensland objecting.
The government's review is being led by former New Zealand government minister Steven Joyce and is set to report by March, setting up the future of vocational education education and training as an election issue. Labor is planning its own major tertiary education inquiry if it wins government in May.
Martin Riordan, head of education firm Lighthouse Learning International and senior fellow at the University of Melbourne's LH Martin Institute for Tertiary Education and Training, said a funding squeeze had made vocational education and training the «poor cousin» of the education system.
In his submission to the Joyce review, Mr Riordan said a lack of coherence in national policy was a «fundamental flaw» plaguing the sector's funding, policy and regulations.
«This dislocation in national tertiary policy settings has prolonged poor policy synergy and fairness in funding, and created far greater friction than is healthy between universities and TAFEs and vocational education,» he said.
The Joyce review was called amid concerns about inadequate skills training for Australians, inequity between the vocational education and higher education sectors, and a string of scandals involving the student loan rorts.
Under the status quo, state governments have primary responsibility for the sector while the federal government provides some TAFE funding, supports apprenticeships and offers student loans.
Fergus Hunter is an education and communications reporter for The Sydney Morning Herald and The Age.