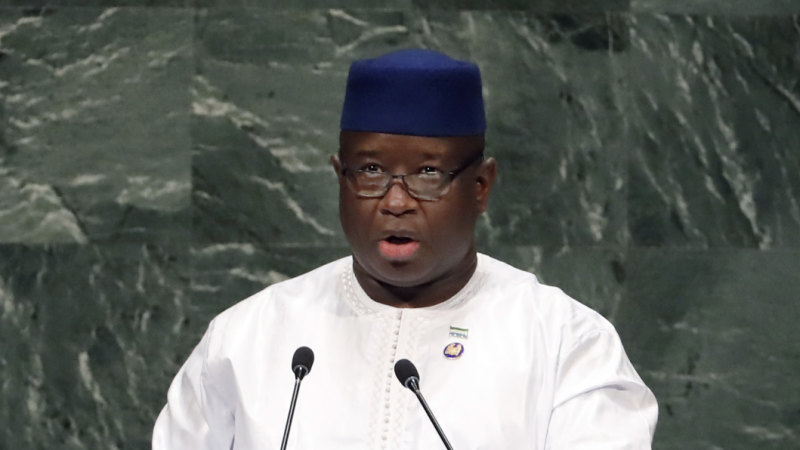 Bio's declaration comes after months of campaigning by activists.
Thousands of cases are unreported because of a culture of silence or indifference, leaving victims traumatised, he said, adding that he wants to increase awareness. The government will engage communities and civil society in dialogue to end the scourge that is slowly wrecking the nation, the President said. That will involve addressing gaps in the Sexual Offences Act of 2012, he said.
Outrage has mounted in recent weeks over the brutal rape last year of a 5-year-old girl. The case was never prosecuted, drawing attention to the lingering sense of impunity around sexual violence. The girl was paralysed from the waist down after her spine was crushed when she was raped, Reuters reported, and her 28-year-old uncle was suspected of the assault.
Civil society groups have called on the government to act in the wake of reports that cases of sexual and gender-based violence have increased by nearly 10 percent each year since 2015. In 2017, more than 12,000 such cases were reported, according to police data.
Almost half of Sierra Leone's women face sexual or physical violence during their lifetime, and 90 percent of women ages 15 to 49 have been victims of genital cutting, according to UN data.
Bio also ordered the creation of a special police division for rape and sexual violence against minors.
Dr Olabisi Claudius Cole, head of the Rainbo Initiative that provides free medical and psychosocial services for survivors of gender-based violence, called the President's declaration a landmark in tackling such violence in Sierra Leone. It had been made possible by the tireless voices of survivors and activists, she said.
First Lady Fatima Bio said all forms of sexual violence are unacceptable and menaces to society.
AP, The New York Times