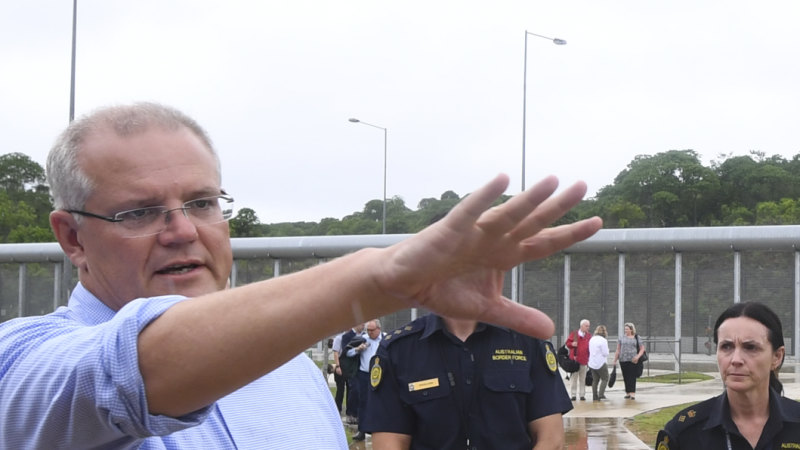 Meanwhile, the government has transferred a large number of refugees and asylum seekers to the mainland for medical treatment under the old system.
Refugee advocates Ian Rintoul and Pamela Curr estimated 20 people had been brought to Australia since the medical transfer legislation passed.
They said another 12 to 15 people on Nauru were slated for transfers awaiting final approval from the government of Nauru.
The week Prime Minister Scott Morrison travelled to Christmas Island to warn of disastrous consequences from the medical transfer laws, at least seven people were quietly transferred to Australia under the government's watch.
«It is certainly more than we got prior to the medevac bill,» Mr Rintoul said.
When urging Labor leader Bill Shorten to oppose the bill, Prime Minister Scott Morrison said agencies had warned «hundreds of what are now predominantly single males would be transferred from Manus and Nauru in a matter of weeks» — which has not transpired.
Advocates, doctors and lawyers have now formed the Medical Evacuation Response Group to usher refugees and asylum seekers through the complex process of applying for a transfer under the laws passed by Labor and the crossbench.
Jana Favero of the Asylum Seeker Resource Centre, one of the organisations involved in the group, said some cases had progressed to the final stage before being put to the government, which was expected to happen by the end of this week.
Under the laws, Mr Coleman will have 72 hours to decide whether to approve the transfer. If he decides it is medically unnecessary, the case will be reviewed by an independent panel of doctors. He may also refuse the transfer on the grounds of national security or the applicant's criminal record.
Mr Coleman will also decide whether to send any transferees to Christmas Island or to the Australian mainland. He has previously said he will consider each case on its merits.
The matter is further complicated by laws passed by Nauru in the wake of the medical transfers bill that impose extra conditions on how people on the island can seek treatment overseas.
One of the requirements is that the transfer must be recommended by a doctor who has physically consulted the patient, rather than via a remote «telemedicine» consultation involving video and the digital transferral of medical information.
The Department of Home Affairs has provided a briefing to the government confirming refugees and asylum seekers sent to Nauru by Australia must adhere to these new rules.
The government would not provide the advice but said it would act consistently with the sovereign law and processes of Nauru.
«This means transitory persons will need to proceed through Nauru's requirements for transfer,» a departmental spokesperson said.
Michael Koziol is a political correspondent for The Sydney Morning Herald and The Age.