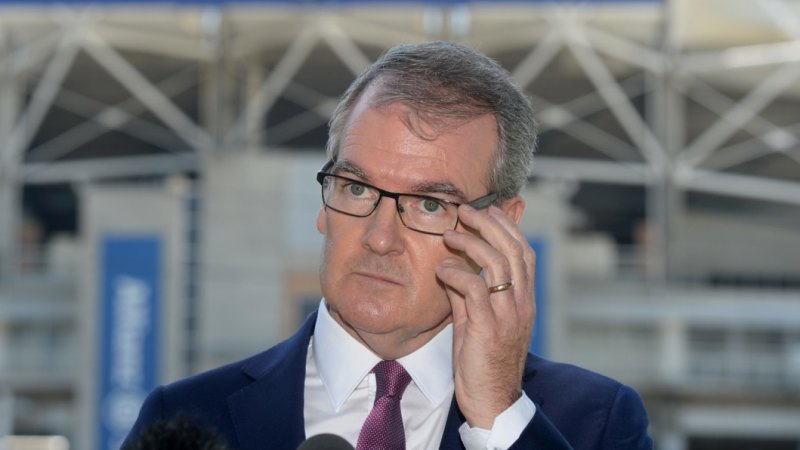 Premier Gladys Berejiklian said she did not know that the hotline existed.  As the Herald revealed it has been used hundreds of time by both Labor and Coalition MPs on behalf of constituents
In a letter sent to Ms Berejiklian on Friday afternoon, Mr Daley wrote it appeared that the article was based on documents leaked by a government office that included personal details of hundreds of NSW citizens whose MPs had used the hotline on their behalf.
He said he understood that the release of such information was illegal and that he had contacted the NSW Police Commissioner, the Privacy Commission and the Independent Commission Against Corruption asking them to investigate.
Mr Daley's letter also made reference to a report in The Sunday Telegraph saying that government staff had been transferred to the Liberal Party to run what was described as a "dirt unit". "I trust that the creation of that unit and today's story are not related," Mr Daley wrote.
Ms Berejiklian said she had no idea how the information was leaked.
The Premier said she believed it was legitimate to ask why Mr Daley had asked staff to use a hotline for constituents on his own behalf.
She said Mr Daley commonly made use of leaked cabinet documents against the government. "It is a bit like the pot calling the kettle black," she said.
Asked if the Liberal Party had provided the information she said she had "no idea" and she made no commitment to investigate the leak.