Off-spinner Lyon is favoured to win, for he looks likely to receive maximum votes in four of 10 Tests through series against South Africa, Pakistan and India.
In the women's awards, dynamic batter Alyssa Healy enjoyed a standout year with 907 runs at 45.35 with a century and seven half-centuries and is favoured to claim the Belinda Clark award for the first time. Healy was instrumental in Australia's World Twenty20 win in the Caribbean but will have competition from several teammates, including Meg Lanning and Ellyse Perry, who have shared the past five awards, while Megan Schutt, Beth Mooney and Ash Gardner also had strong campaigns.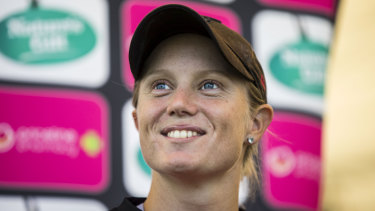 Lyon, who has the fourth-highest wicket tally in Australian Test history, had another superb year. He was the standout performer in a losing Test in Abu Dhabi against Pakistan (4-78 and 4-135), claimed 2-83 and 6-122 and made 38 not out against India in Adelaide, claimed 5-67 and 3-39 in a win in Perth and took 4-178 in the rain-marred final Test in Sydney. He finished the voting period with a team-high 49 wickets at 34.8, while Cummins was second with 36 at 23.92.
Cummins, the nation's No.1 cricketer, could receive the maximum votes in the Cape Town defeat (4-78 and 3-67) and was superb in the losing Test in Johannesburg, claiming 5-83 and 4-58 and making 50. He did not take part in the October series against Pakistan but will get maximum votes for his efforts against India at the MCG, claiming 3-72 and 6-27 and making 63.
That there was only one Test century during the voting period — Usman Khawaja's match-saving innings in Dubai — will make it difficult for any batsman to poll heavily.
The Border Medal voting process features a 3-2-1 vote from the players, while the 3-2-1 of the match referee and a selected journalist are combined with a collective 3-2-1 vote cast. The votes are cast immediately after a match. Test votes are weighted more heavily than votes in the sport's short forms.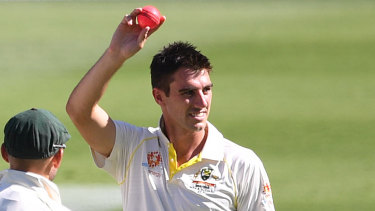 An intriguing aside will be the votes cast after the 322-run loss at Cape Town. Smith and Warner each failed with the bat in that Test, the former making 5 and 7 and the latter 30 and 32, but Bancroft is every chance to poll, for he top scored in the first innings with 77 — the only man to pass 50 — in a total of 255, while he was behind only Warner in scoring 26 in a second innings debacle of 107. The match referee during the tumultuous third Test was Andy Pycroft, who handed Smith a one-match ban and stripped Bancroft of three demerit points.
In what was a terrible year for the one-day international side, skipper Aaron Finch and Shaun Marsh, each with three centuries, and all-rounder Marcus Stoinis, the only man to play in all 13 matches, will contend for an award won by Warner over the past two years. Finch, D'Arcy Short, Glenn Maxwell and fast bowler Andrew Tye will battle for the Twenty20 award.