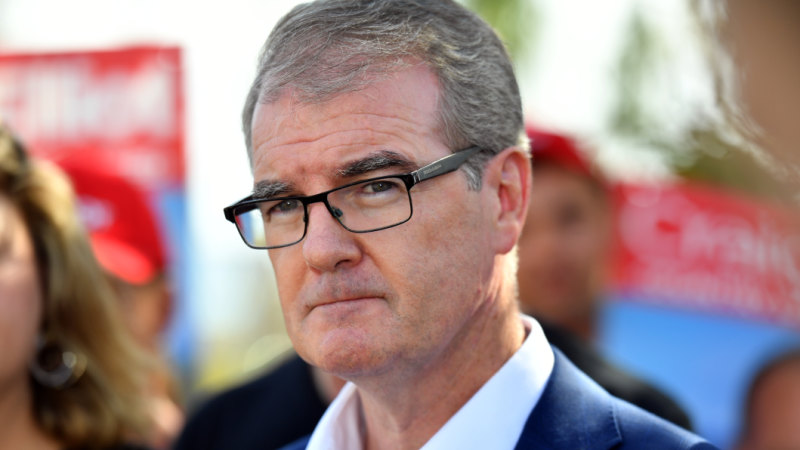 Mr Oakley was subsequently the subject of an Independent Commission Against Corruption inquiry, which found that he had falsified his academic qualifications to gain jobs with a variety of government organisations, including the Maritime Services Board, Newcastle Port Corporation and Sydney Water Corporation.
Although Mr Oakley's qualifications were exposed soon after his hiring by Randwick City Council, he did not use the false documents in his application. However, he did use a reference from then Labor minister Carl Scully.
At the time of the two attempted appointments, non-Labor Randwick councillors repeatedly complained about the process used by Labor's then mayor Dominic Sullivan and Mr Daley to select a new general manager.
They argued that either a larger selection panel be used to vet candidates, or the choice of a new general manager be handed to the Local Government Association. At the time, there was a dominant bloc of Labor representatives on the 15-person council.
After Mr Oakley was sacked in March 2013, a permanent general manager for the council was not appointed until 2014.
Mr Sullivan, who is now the general manager of property developer PAYCE, defended the recruitment processes, as did a spokesman for Mr Daley.
"The recruitment and selection process of the general manager was managed by a recruitment consultant working with a councillor selection panel, whose membership would have been decided by a full meeting of council,» Mr Daley spokesman's said.
Mr Fitzgerald's time at Botany Bay was later the subject of an ICAC inquiry, which did not make any corruption findings against him. The inquiry showed that $2.4 million was spent using three council credit cards issued to Mr Fitzgerald between 2002 and 2012, though ICAC accepted there were reasonable explanations for the spending.
NSW Treasurer Dominic Perrottet said the emergence of Mr Daley's role in the appointments came as no surprise. "The longer this campaign has gone on, the more things have been discovered about Michael Daley that go directly to his character, integrity and credibility," Mr Perrottet said.
Mr Daley's record of voting on property proposals submitted by Labor donors while on council has been the subject of scrutiny during the campaign, though donations by developers were not prohibited while he was a councillor.