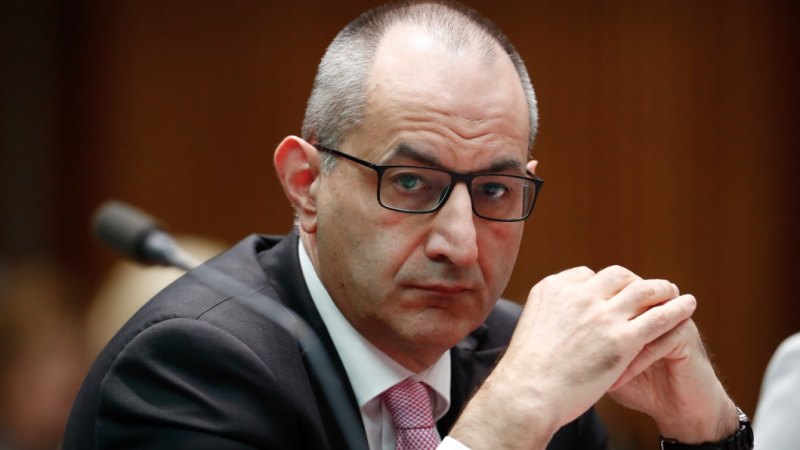 «Most Australians would agree that we wouldn't want to see our security agencies politicised in the way that they are being politicised here,» he said in a Sky News interview on Thursday.
Opposition treasury spokesman Chris Bowen accused the government of politicising ASIO.
«Somebody gave a newspaper classified information. Now there used to be a time when that was not the done thing. If somebody was caught giving classified briefings to a newspaper they had very serious consequences to pay. Under this government it appears that you are rewarded for it.»
A Home Affairs spokeswoman said it had referred the matter to the Australian Federal Police.
The department's secretary Mike Pezzullo moved to promote political neutrality in the bureaucracy during a speech to the Institute for Public Administration Australia in October, arguing the Australian Public Service must remain apolitical.
He said bureaucrats must absent themselves «from any partisan discussions and avoid exposure to raw politics, especially as it might relate to electoral considerations or criticisms of the opposition.»
Mr Pezzullo referred to a «boundary between the political and the administrative.»
«Ensuring that everyone stays on the correct side of the line is not always straightforward and there are grey areas. In my experience, ministers and seasoned staff well understand this, and are just as keen to ensure that the 'administrative' does not stray into the 'political',» he said.
As a war of words escalated over the asylum seeker legislation, Mr Dutton revealed on radio the contents of security briefings he claimed had been given to both the government and the opposition.
However, Labor quickly accused the Home Affairs Minister of «lying» about the briefings, and Mr Dutton later conceded Opposition Leader Bill Shorten may not have actually been briefed.
The reported briefings related to a series of amendments put by Dr Phelps, which have become a crucial test for the stability of the minority Morrison government.
Labor and the crossbench are on the cusp of having enough votes to pass the legislation against the will of the government. It would be the first time since 1929 that a government has lost a vote on substantive legislation on the floor of the House of Representatives.
Dr Phelps' legislation would compel ministers to transfer refugees from Manus Island and Nauru to Australia on the advice of two independent doctors in Australia. The minister would have limited capacity to overrule the doctors on security grounds.
With Sally Whyte
Doug Dingwall is a reporter for The Canberra Times covering the public service and politics.