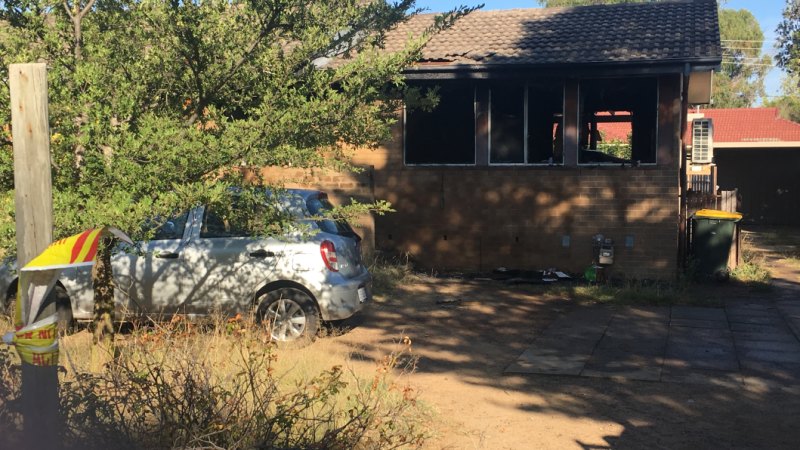 The man said he scooped up his four-month-old daughter, grabbed a few possessions and left the house along with his wife and eldest daughter, before the fire took hold and flames climbed up towards the roof from the living room windows.
The man said firefighters thought it had been caused by an electrical fault.
«We don't leave appliances turned on at night. I only have my phone charging. But we don't know,» he said.
A newly installed door had prevented thick smoke from reaching the rest of the house.
ACT Fire and Rescue were called to the house on Carron Street in Page about 6.30am.
The man, who has lived in the house with his family since last June, said his first thought once they had escaped the burning building was only to call triple zero.
«It's the only thing that was on my mind at that point,» he said.
He said it was very lucky no one had been hurt in the fire.
Neighbours opposite the damaged house prepared breakfast for the family, who were still in shock, while their landlord worked to arrange somewhere else to stay.
The resident said it took fire crews about 10 minutes to extinguish the blaze, but it was still too early to say how many of the family's possessions could be saved from the house.
«That's what the firefighters could save,» he said, pointing to a large plastic bag of soft toys on the nature strip at the front of the house.
A spokesperson for the Emergency Services Agency said the cause had not yet been determined and three pumpers, the breathing apparatus van and a commander had attended the scene.
Jasper is a reporter for The Canberra Times.