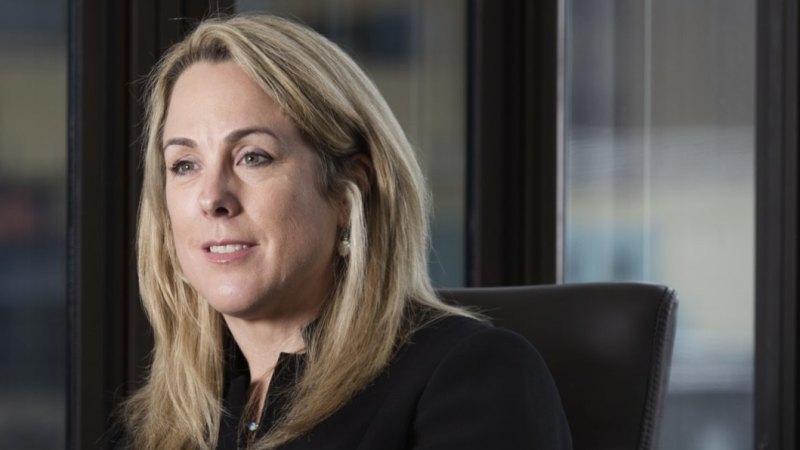 "A fortnight ago, the Senior Committee of Officials wrote to me, as is the normal process, to inquire as to my interest in continuing as Chair for a second term, but after careful consideration, I have decided to move on to the next stage of my professional life," Ms Conboy said.
"I look forward to getting on with the work of delivering the best possible outcomes for Australian energy consumers right up until my final day at the AER."
A source familiar with the energy regulator said it was Ms Conboy's choice.
"She's not being pushed or 'spending more time with the family'," they said.
It is unknown whether she will remain in Australia or return to Canada, where it understood some of her family remains.
Grattan Institute energy director Tony Wood said while the decision was not surprising, it was a disappointment.
"The AER has been the least loved and most 'under the pump' from both sides of the energy body," Mr Wood said.
Loading
"Ms Conboy inherited an entity that had been knocked about a lot, it was a tough gig. She's established a good reputation for herself and improved the reputation of the AER."
Melbourne University energy expert Dylan McConnell disagreed, saying Ms Conboy was brought in as a hardliner but failed to live up to the hype.
"The fact we're having this market misconduct bill [to force divestment of misbehaving energy companies], an alternative bill looking to do what the AER is meant to, maybe shows it wasn't too successful," he said.
The government thanked Ms Conboy for leading the energy watchdog during a time of immense change in the electricity sector.
"Ms Conboy has led important work by the AER to develop a default market offer and reference bill, which will protect customers from excessively high power prices and empower them to negotiate better deals with energy retailers," Federal Energy Minister Angus Taylor said.
"Ms Conboy has also overseen the development of the Consumer Challenge Panel, ensuring network companies focus on engaging with consumers.
" As Chair, Ms Conboy has ensured the AER is well positioned to advance Australia's evolving energy sector."
Covering energy and policy at Fairfax Media.