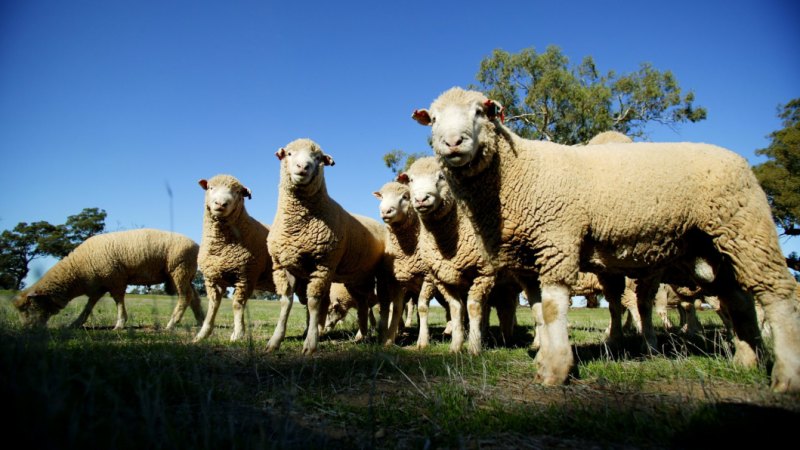 Loading
Independent observer records of voyages last May show temperatures reaching 34 degrees.
The observer said although there were «no dramatic signs of heat stress» among animals there was an «increase in panting and open mouth breathing». They suggested sheep had a choice about whether to pant or not, describing cases of sheep using «voluntary open mouth breathing» when the wet bulb temperature reached 32 degrees.
Agriculture Minister David Littleproud commissioned Dr Michael McCarthy to review animal welfare standards on board ships last year in response to footage of a heat stress event in 2017 that resulted in the death of 2,400 sheep. In the footage, sheep can be seen visibly panting as they suffer the effects of heat stress.
In its submission to the department, the Australian Livestock Exporters Council said it opposed the introduction of a 28 degree wet bulb temperature cap saying most farms in Australia would not meet that criteria which, if applied, would wipe out the trade.
«The … draft recommendations in terms of imposing a condition on the trade for standard sheep that there must be less than a two per cent chance that the maximum WBT temperature encountered during a voyage will exceed 28°C will close the trade for almost all the year,» the exporters' council's submission said.
The council has instead proposed measuring animal welfare standards by how often a sheep is witnessed panting, rather than the temperature on board.
A spokesman for the department said the cap of 28 degrees was «not an absolute number» and said there was «little evidence» of sheep suffering last May, citing independent observer reports.
«Similar conditions were applied during the previous northern summer and there was little evidence of significant animal welfare issues from the reports of independent observers on these voyages,» the spokesperson said.
«The duration of exposure to hot conditions is an important consideration. The IO [Independent Observer] reports for voyages for May 2018 indicate limited open mouth panting was observed in some sheep in the afternoon.»
The department's watered down proposals make no mention of a limit on the wet bulb temperature and instead recommend logging temperatures on board.
The RSPCA's Jed Goodfellow condemned the department.
«Minister David Littleproud has repeatedly told the Australian public he will be acting on the scientific evidence to stop animal suffering, but it is clear his department is not getting the memo,» he said.
The opposition has promised to phase out the trade if it wins government later this year.
Latika Bourke is a journalist for The Sydney Morning Herald and The Age, based in London.