«Chemical companies invest significant resources in product development and delays in regulatory approval can carry significant costs. It is foreseeable that they may prioritise their financial interests ahead of the public interest,» he said.
«Independent assessors would also have a financial interest in attracting and retaining assessment work. This increases the risk of decisions being influenced by financial concerns or pressures.»
Under the proposed changes, the pesticides authority could create a scheme to accredit private operators to assess products.
Agriculture Minister David Littleproud, the Coalition MP overseeing the authority, did not respond to a request for comment.
Agency chief executive Chris Parker in 2017 admitted the relocation to Armidale had disrupted the regulator's operations. Staff departures at the authority mounted following the Coalition's order moving it to Armidale, its annual reports show.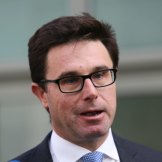 Industry leaders have told Parliament of regulatory delays for chemical companies of at least 12 months over statutory timeframes on several new products.
A Grain Producers Australia survey in 2017 found the grains industry had a delay registering at least three major new herbicides and fungicides causing a minimum direct loss to grain growers of at least $200 million.
A Senate inquiry in 2017 heard of complaints from chemical producers about costly delays. The proportion of pesticides approved before deadlines bottomed at 24 per cent between April and June 2017.
The pesticides authority's performance has improved since, and more than 80 per cent of new pesticides and veterinary medicines were approved on time between July and September last year. However, industry body CropLife said only 44 per cent of decisions on more complex applications for new, innovative crop protection products met the required timeframes.
It told the Senate committee inquiry into the proposed changes to the APVMA's regulatory work that the delays had denied Australian farmers access to new products.
«This further limits farmers' ability to improve productivity and compete internationally. While the improvement in overall performance is welcomed, it is disappointing that timeframe performance remains below statutory obligations and has only just recovered to levels seen prior to the November 2016 announcement of the APVMA's relocation to Armidale.»
The timeliness of assessments at the pesticides authority has raised concerns preceding the relocation announcement in 2016.
Union members inside the authority feared losing skills regulating chemical and vet medicine products if work was contracted to third-party assessors, Mr Tull said.
«The government should look to improve the resourcing and independence of the APVMA by reducing APVMA's reliance on industry funding and providing more funding to hire the staff and build the capacity needed to meet statutory timeframes,» he said.
After a separate inquiry, a Labor-dominated Senate committee report on Friday warned the relocation risked causing a five-year fall-out harming the quality of the pesticides authority's work regulating agvet products.
The Senate committee examining the federal government's proposed legislation is expected to report its findings on February 11.
Doug Dingwall is a reporter for The Canberra Times covering the public service and politics.